Feel good about how you look:
Are you a victim of people mocking you behind your back for being really underweight? Forget what they say! The good news is that you can gain weight healthfully.
You may begin with an introspection of your daily eating habits. Take into consideration the kind of food you eat and whether or not it is nourishing and has substantial essential constituents to form a balanced diet. You may seek medical and professional help for the same and if your nutrient intake does not suffice in comparison to the basic requirements for a balanced diet, then take the necessary steps to replace it.  Weight gain pills for women are an option that many women choose, others are determined to gain weight naturally.
Look at what you eat:
Firstly, you need to stop munching on junk food and replace it with wholesome food which is rich in the important nutrients such as wheat free carbohydrates, fats and proteins. These nutrients nourish your diet and system and consequently ensure a healthy diet.
Carbohydrates are the most vital component of a balanced diet and are present abundantly in fruits, vegetables & whole grains without gluten. They are like fuel for the body because they are a storehouse of energy. All the energy we need to do our daily chores is obtained from carbohydrates. They also regulate metabolic activities. If our diet is lacking carbohydrates, the body will absorb energy from other nutrients such as proteins or fats and this will result in weight loss instead.
Learn to thrive without Gluten!
Sign up below for your free membership and eBook Gluten Freedom: A Guide to Living Gluten Free. Plus, receive our 20 lesson Master eCourse to thrive in the gluten free lifestyle!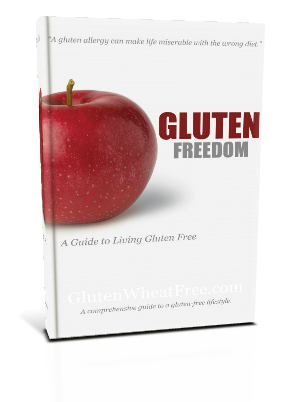 Fats are a very vital source of nutrition in the body. There are certain unique fats available in fish, marine life (like algae or squids) and also in nuts & certain vegetables and plants which are not synthesized by the human body but are vital for normal metabolism commonly known as omega 3 fatty acids.
Protein which is abundantly present in meat, milk and milk products, legumes and vegetables is what the body uses for producing hormones, body chemicals. Moreover, it helps in repairing the wear and tear of the body which consequently leads to growth. For more information about women's weight gain look here, http://www.womensweightgain.com/.
Create a diet plan:
These are the basics to a balanced nourished diet. The next step is to effectively plan out your food intake or chart a diet plan. You can initially resort to professional help but it is imperative to learn how to keep tabs on your calorie intake regularly.
Do your research on what you eat and figure out the number of calories present in different kinds of foods. Based on estimation from the number of calories present in the food and your body requirements, you can figure what is essential in your diet and consequently you can make alterations and consume nutritious food complimentary to your needs spread evenly throughout the day.
Too much is too bad. So eating 3 heavy meals in a day is very unhealthy for your body mechanism. Instead, spread your food intake over 5-6 meals a day, each at regular intervals consisting of one main course dish with a couple of appetizers that include different vegetables.
Do not forget exercising and working out:
It's time to move on from food to the second significant step, 'exercises and work outs'. There are different exercise plans for different kinds of physique. So, get professional help to figure out what exercise plan is best suited for your physical condition.
You may also try various strenuous exercises such as aerobics, cycling, spinning, walking, running or jogging. Exercise drives away a lethargic feeling and also helps you feel fit and robust. You can exercise indoors or even go to gym.  It is not as easy as taking weight gain pills for women.  While you're at it, look up for anaerobic exercise which should be of considerable assistance not only to gain weight but also to feel physically fit.
If you follow a balanced diet with regular exercise, you will eventually attain the desirable weight. But that's no reason to put an end to your exercise schedule or diet. Weight is very fluctuating, so it needs to be maintained by continuing your routine. Terminating your routine may lead to disastrous results like losing or gaining too much weight. Perfect weight cannot be maintained by occasionally following a balanced diet or a workout schedule, it needs perpetual diligent efforts.
This is no child's play! It requires meticulous efforts and lot of work, but it's up to you to battle your metabolism and look physically fit.