Think you can't have beer because you have a gluten restricted diet? Think again! Small, boutique breweries have taken notice of the need for a gluten free beer. By doing a little research, and reading labels carefully, you can choose a beer you will love and one that won't trigger adverse symptoms due to hidden gluten.
There are a few things you should know when you select a gluten free beer. Traditional beers do contain trace amounts of gluten, even if you don't see a gluten containing ingredient on the label. When beer is made, brewers use a mixture of grains as a part of the brewing process-some beers contain wheat based grains, others use barley or rye.
Beer makers are divided on how much gluten actually appears in their finished products. Some brewers believe that the gluten in regular beer is negligible, but to be safe, it is best to choose a beer made using gluten free grains.
Boutique breweries offer a wide range of unique beer formulas made from gluten free grains like rice, sorghum, or millet. When you choose one of these beers, you should be aware that although the beer is made using gluten free ingredients, it may have been created and bottled using equipment used for regular, gluten based products. If you are very sensitive, buy only those beers labeled certified gluten free for best results.
Learn to thrive without Gluten!
Sign up below for your free membership and eBook Gluten Freedom: A Guide to Living Gluten Free. Plus, receive our 20 lesson Master eCourse to thrive in the gluten free lifestyle!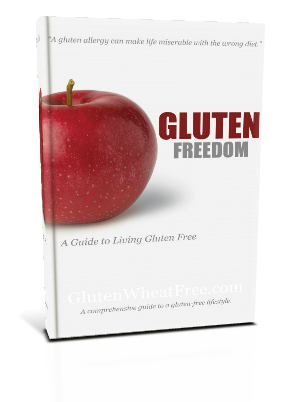 Gluten free beers are becoming easier to find. In general, look for a seller that stocks a wide variety of small brewery beers, and ask for a recommendation. You can also search online for gluten free beer breweries, and gluten free formulations from "traditional" brewers.
If you can't find a gluten free beer in your area, you have a few options. Many (though not all) stores will custom order from their supplier for you, particularly if you buy in bulk. You can also order online, but be prepared to spend more on shipping, beer is heavy!
You can also consider buying a home brewing kit, and making your own beer at home. If you use only gluten free ingredients, you can produce your own gluten free beer, one batch at a time.
Can't find a microbrewery, and don't want to make your own? Don't give up hope! As more consumers are finding the need to switch to gluten free diets, large manufacturers are heeding the call. Several major breweries have gluten free offerings available, or are planning new releases soon, so check with your store or supplier often. A gluten free beer may be available soon at a store near you!