Big changes can only be made when you make sure that everyone in your family is able to make a diet that is gluten free. But the question remains of what and how much changes in the diet need to be made and in what proportions so as to ensure that the nutritional aspect is not neglected.
All the products that are rich in gluten need to be eliminated, and these include rye, wheat and barley. By eliminating these things we arrive at the consensus that if gluten is eliminated from the staple diet then the body is able to absorb the nutrients better.
When you are changing the diet plan for the whole family it is much easier to manage because it's much more difficult to get a dietary plan sans the gluten for one or two individuals, because it's too much of a burden for them. For the whole family, it is a boon and very comfortable also.
One question that may bother you is that whether the elimination of gluten from your children's diet may have some negative impact on the health. But in fact, there will be no change at all and would even prove to be beneficial for them, because they will be able to absorb the nutrients better.
Learn to thrive without Gluten!
Sign up below for your free membership and eBook Gluten Freedom: A Guide to Living Gluten Free. Plus, receive our 20 lesson Master eCourse to thrive in the gluten free lifestyle!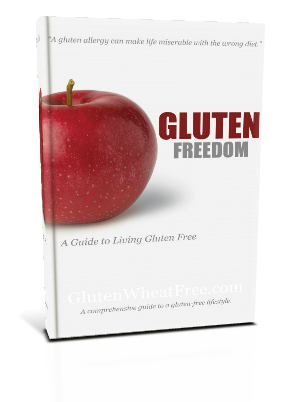 Anyway, foods that are rich in gluten are rich in other things like sugar, preservatives and other things that are harmful to the human body in general. Eliminating these factors will ensure that your children and you yourself will be able to get better health and nutrition.
It will be beneficial for you as well, because you will be able to do more cooking and this will be good for your health. This is especially true because cooked food from home is more nutritious and the same time you will be able to provide more wholesome food for the family.
You also need to hunt for places and foods that might be potential storehouses of gluten, and these include salads, lunch meats and the like. You have to be absolutely vigilant in your processes because they might potentially mean the difference between good health and bad health.
People allergic to gluten should remove all traces of it from their foods and body. It is very important that you take in all those foods that enable you to fight the after effects of gluten and the bad influence it has on your body. Hence the choice of your foods must be very judicious and natural. No more processed foods.
Every great change begins with small steps, so you must start with one food item that has gluten and find a replacement for it. Once you have successfully gone through the initial phase and you have made yourself comfortable with it you can replace more foods in your gluten inventory and move on progressively until all the gluten has been completely removed
You have to decide when you allow your child to go to gatherings and social functions where you will be bombarded with truckloads of gluten from all around. You need to ensure that these gatherings are few and far between.